Simon Davidmann - Curriculum Vitae - October 2016
<![if !vml]>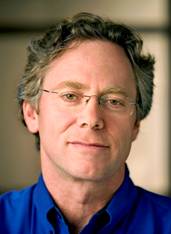 <![endif]>
Summary
Nationality: British, Born: London, Married: 3 Children, Home: Oxfordshire, UK
A serial technology entrepreneur who in the last 30 years has been involved with 5 US based Electronic Design Automation (EDA) start-up companies which have all been successfully acquired. In each case Simon was the first employee or founder in Europe and developed and established the business. The most recent was Co-Design Automation, Inc - which he co-founded in 1998, managed as President, CEO and Chairman, and sold to Synopsys, Inc., for $36M in mid 2002.
Currently, Simon is the founder and CEO of Imperas Software, Ltd., a UK company focused on developing tools to make developing embedded software for multi-core processors easier, more efficient, and less costly. The company was initially funded by Accel Partners, and Pond Ventures, but after Accel lost interest due to staff changes, Simon completed a Management Buy Out. Imperas is now fully owned by its staff, profitable, cash flow positive, growing fast, and developing world leading products for embedded software developers.
Simon has been a Board advisor or Non-Executive Director of several UK private companies, and was Non-Executive Chairman of a company funded by Scottish Enterprise. Simon is a Visiting Professor at the Centre for Digital Music, Queen Mary, University of London.
Each start-up company Simon has been employed in has been at the cutting edge of advanced EDA software. It is EDA software tools that enable the development of large silicon Integrated Circuits and Systems-on-Chips. EDA is the technology that leading chip designers use - it is technology for technologists.
Having started in the late 70s as an EDA researcher at Essex and Brunel Universities in the UK, Simon moved to the US to sell the HILO simulation software he helped develop at Brunel.
Returning to the UK in 1983 he became Technical Director of Simmons Electronics Ltd., a small electronics company pioneering electronic percussion where he developed the SDS6 step drum sequencer, the SDS9 (award winning) digital/analogue drum kit, the Silicon Mallet, and the SDX ultimate performance electronic drum kit. At Simmons, Simon gained experience in embedded Real Time Software development, Integrated Circuit design, Printed Circuit Board design and product manufacturing while managing a growing R&D department.
In 1988 Simon became the first European employee of Gateway Design Automation, Inc., the US developers of Verilog (the first real Hardware Description Language), and as the company grew managed the technical resources in Europe. After the merger with Cadence Design Systems, Inc. - the largest global EDA company, Simon assisted in the setting up of the EuCAD consulting group which pioneered the service business model in EDA. Simon was the Business Development manager specifying and managing projects and selling the services across Europe.
During 1993 Simon became Vice President and General Manager of the European operations of Chronologic Simulation, Inc. - the developers of VCS - the leading Verilog simulator of the 90's. (Verilog is the language of chip designers.) This role involved setting up a new business in a new territory (Europe) and selling and supporting the products. Chronologic was acquired by Viewlogic, Inc, and VCS is now owned & marketed by Synopsys, Inc.
In 1995 he set up the European operations for Virtual Chips, Inc., a pioneer in the re-useable silicon Intellectual Property business and helped develop that business area by forming the US based RAPID industry organisation to promote the silicon IP business. Virtual Chips was acquired by Phoenix Technologies Ltd, and was then spun out as the Nasdaq public company inSilicon, Inc.
In 1997 Simon joined Ambit Design Systems, Inc, the inventor of timing driven digital synthesis technology and set up the European operations as VP/GM. Simon was the most successful sales person, and Europe was the most successful region worldwide. Ambit was sold to Cadence Designs Systems, Inc in 1998 for $280M.
Simon then co-founded Co-Design Automation, Inc, and spent the next 4 years as CEO growing the US based company, and commuting between Silicon Valley and Oxfordshire, UK. The company had staff in East/West US and a UK subsidiary in Oxfordshire. The focus of the company was to become a leading provider in simulation solutions for design and verification and to develop the first 'next generation' Hardware Design and Verification Language (HDVL) and to see it proliferated. Co-Design succeeded in accomplishing this and got the industry standards bodies, Accellera, and IEEE, to adopt SUPERLOG as their new language standard. SystemVerilog 3.0 (as it became known) gained many large and important design wins with key customers and developed relationships with System Design and platform partners. Co-Design was acquired by Synopsys, Inc. in Sept 2002. Simon co-authored the definitive book on SystemVerilog.
While working in Europe for US companies, and in managing a US company from the UK, Simon has gained significant understanding of what it takes to start a company, manage it as it grows, and manage it across different sites and cultures.
Personal
Simon is a collector of old radios, has owned and raced four 1930's Riley racing cars, and is working on building up a vintage guitar collection while playing the cello that he has been learning to play since 2014. He has participated in three London Triathlons, raised money cycling with Lance Armstrong's LiveStrong Cancer Charity, and runs/cycles when he can find the time. In 2011 Simon took up Olympic Skeet competitive shotgun shooting, has been Oxfordshire County Champion three times, South East UK Champion (veteran class), class winner at the English Open, British Grand Prix bronze medalist (veteran class), English Open Champion (veteran class) in 2018, and has represented England 4 times in international competition.
In 2015 Simon cycled 956 miles in 10 consecutive days from John O'Groats in northern Scotland to Land's End in southern England (
JOGLE
) to raise over $15,000 for a cancer charity. There is more information and his daily blog
here
.
Summary of Activities and Employment
2004-current - Visiting Professor, Queen Mary, University of London. As part of Centre for Digital Music, role is to assist with entrepreneurship and spin outs.
2008-current Imperas Software, Ltd, CEO/CTO, Chairman. Created following management buyout of Imperas, Ltd following Accel's loss of appetite for continuation funding. Developed the business plan, drives the vision and technology direction and manages all other aspects of the company. Responsible for OVPworld.org open source initiative and web dominated marketing approach.
2005-2008 Imperas, Ltd - Founder, CEO, Chairman. Raised $7M in VC funding from Accel Partners, Pond Ventures. Focus of company was to develop software tools to assist in the programming of multi-core embedded processors and systems. Built the team, managed all aspects of the company.
2003-2005 - Retired (non-compete clause active from Co-Design/Synopsys acquisition) - spent time with family, friends and assisting other start-ups.
2002-2003 - Synopsys, Inc. Following acquisition of Co-Design, was Vice President Business Development, Verification Technology Group - responsible for developing European verification business.
1998-2002 Co-Design Automation, Inc. Co-Founder, President, Chairman, CEO. Co-Architecting the SUPERLOG language as a superset of Verilog and by working with Accellera made Superlog into a new IEEE standard. Developed the business plan, raised 3 rounds of funding, built the team, managed all aspects of the company, and successfully sold the company to Synopsys in Sept 2002.
1997-1998. Ambit Design Systems, Inc. Vice President and European General Manager. Set-up and developed European operations to market, sell, and support new generation of synthesis products. Hired staff and distributors across Europe and made Europe the most successful worldwide region. Ambit was sold to Cadence in 1998 for $280M.
1995-1997. RaviCAD, Virtual Chips, Inc. Vice President and European General Manager. Set-up and developed European operations. Helped develop business model of soft silicon Intellectual Property (IP) as a business. Hired staff and distributors, developed local marketing, sold and supported products. Virtual Chips was sold to Phoenix Technologies, Inc. in 1997.
1994-1998 - Kings College London, Visiting Lecturer, CAD/EDA course as part of MSc Digital Systems course. Member of external undergraduate advisory board.
1993-1995 Chronologic Simulation, Inc. Vice President and European General Manager. Set-up and developed European operations of EDA software simulation developer to market, sell, and support the new VCS product. Hired staff and worked across Europe with distributors. Chronologic was sold to Viewlogic in 1995 which was subsequently acquired by Synopsys. Inc.
1991-1993 - European CAD Developments Ltd (EuCAD) part of Cadence Design Systems, Inc. - Business Development Manager for consulting service group. Helped build new business model of EDA consulting. Developed and sold complex design/verification project plans to customers, hired consultants, and managed projects.
1988-1991 - Gateway Design Automation, Inc, Cadence Design Systems, Inc. European Technical Manager. Opened first Gateway European Office, hired staff, supported the Verilog simulation based products across Europe and following the acquisition by Cadence, worked in US on product development.
1984-1988 - Simmons Electronics, Ltd. Technical Director. Built new engineering department to develop new generation of processor based electronic percussion instruments for performing musicians. Developed products that included multi-microprocessors, real time embedded software, and digital ASIC design.
1980-1984 - Brunel University, UK - Research Fellow. As part of small team developed HILO - the first RTL simulation system. GenRad acquired marketing rights and in 1983 went to live in US to sell and support HILO.
1975-1980 - Essex University, UK - MSc, and BSc in Electronic Engineering.
Publications
Co-author of 2 US patents: 8417508, 7035781
Co-authored the definitive book on SystemVerilog - "SystemVerilog for Design".
Authored numerous articles, industry papers, and presented at many industry conferences.
Participation in EDA Industry organisations
Member of Accellera Board of Directors - 1999-2002 - www.accellera.org
Member of Accellera committees: System Level Design Language, SystemVerilog 3.0, SystemVerilog Basic, Enhancement, Assertion, C interface committees -
Member of various IEEE Verilog committees.
##