This is Simon's JOGLE Day 3 notes. Glencoe to Lanark.

[TOP] [back to day 2] [next to day 4]
The night was spent in Glencoe at the hostel at Kings House. We rose early again, and departed at around 07:00. The mist had all cleared and the sun was low and there was a crisp chill to the air. A perfect start to yet another long day in the saddle.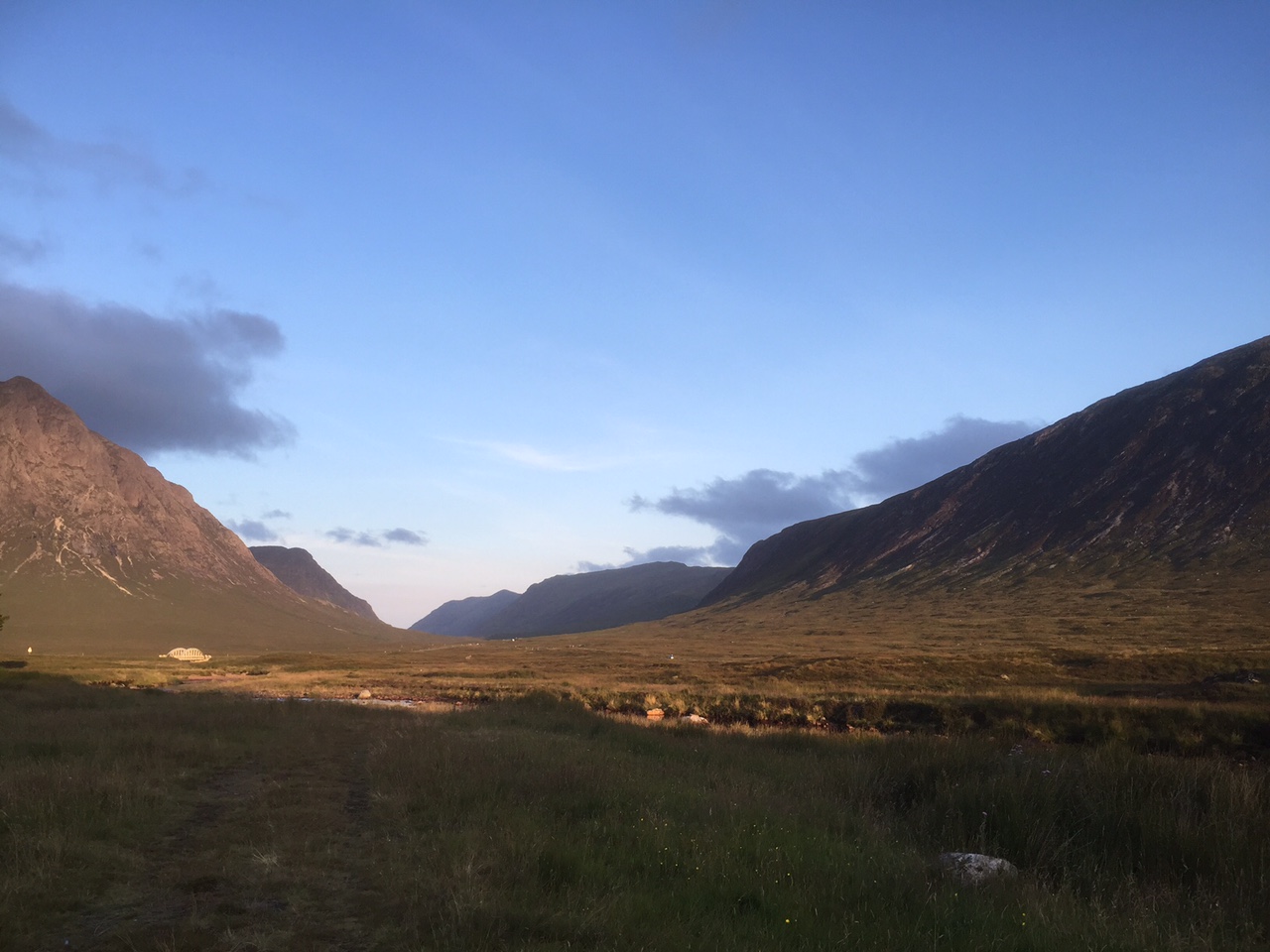 A wide panoramic version.

The hotel in the distance - the only building it seems for miles as there really are no buildings in Glencoe.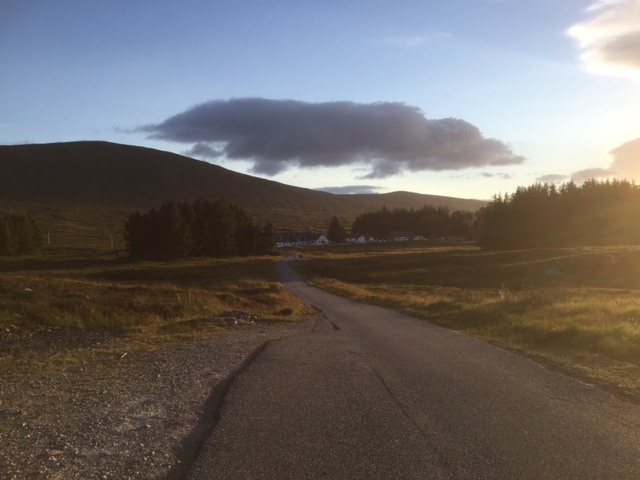 The riders ride out leaving Glencoe.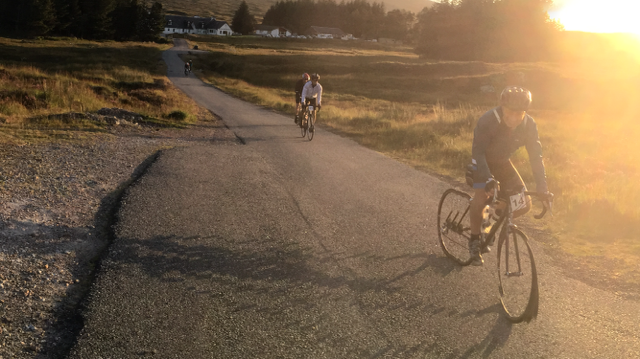 Leaving Glencoe in the distance. Some climbing to do to get away.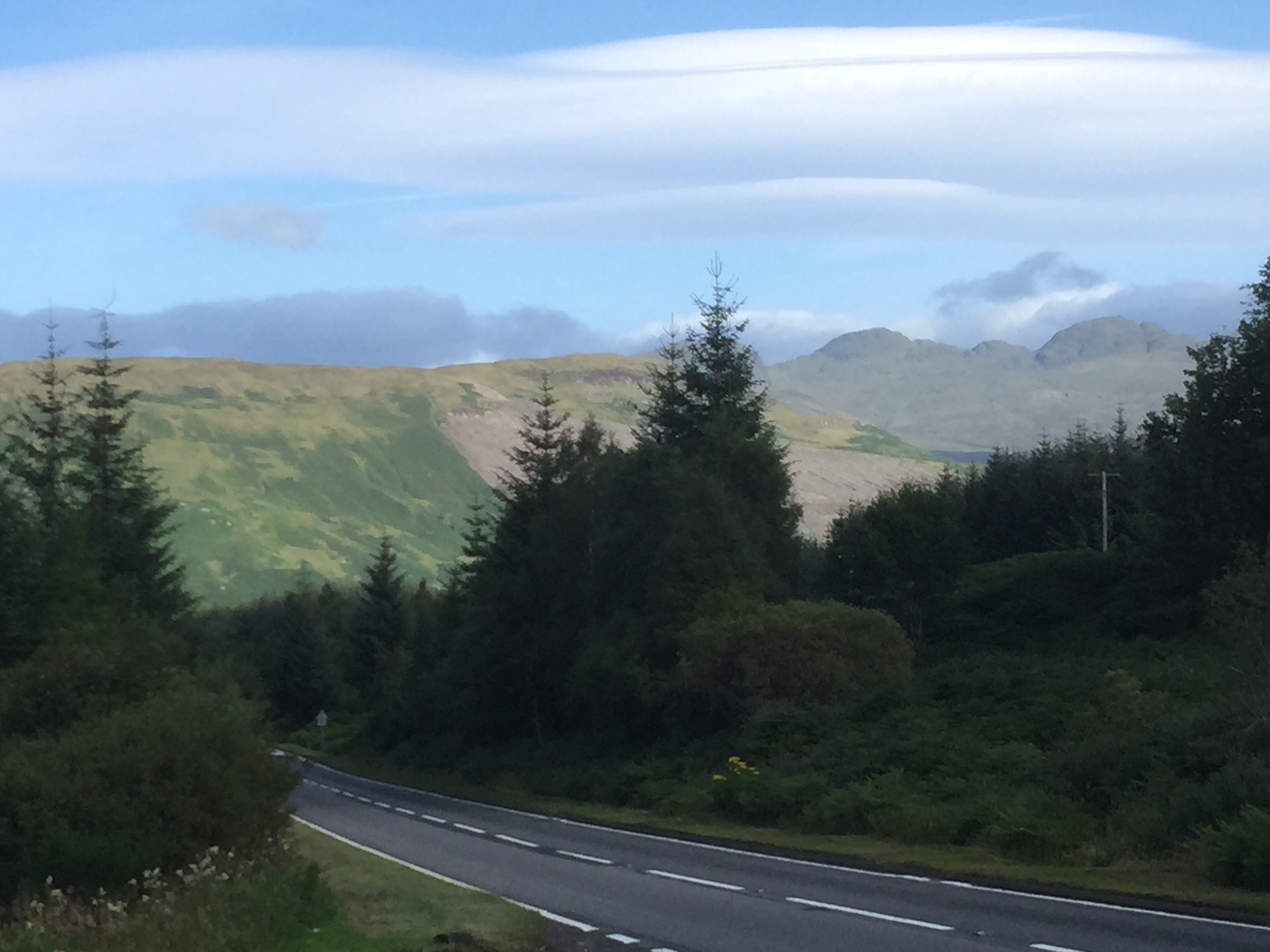 And then off the main roads. Richard in warm gear.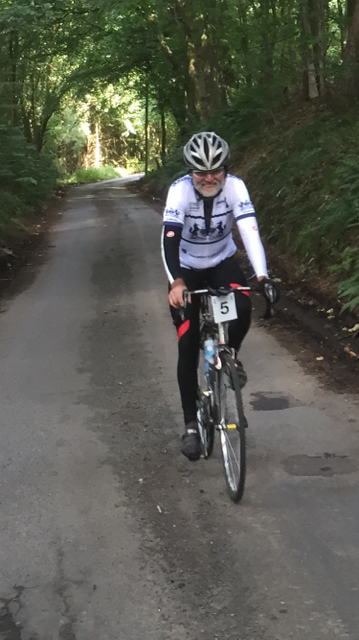 It is not just the high hills that look good. The many burns (small rivers) are interesting in terms of colour and formation.
Richard eating an energy gel.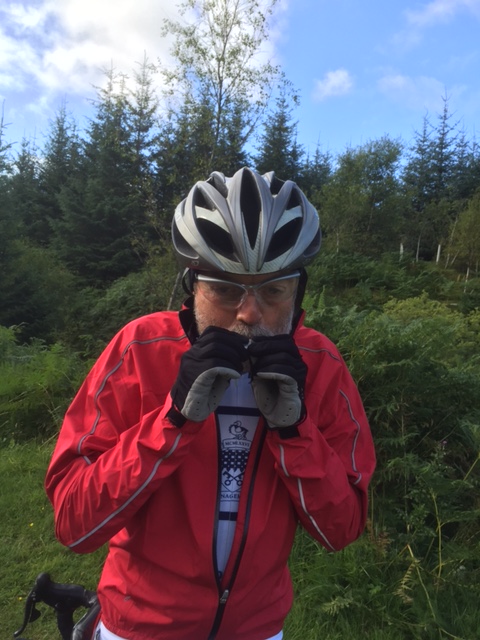 Onwards to Stirling - a fantastic ride - It was a long long descent on good roads with good views. I enjoyed it and took no photos. Someday I am going to come to Stirling, cycle up to Fort William through Glencoe, stay in Fort William overnight, and then cycle back to Stirling - it will be an excellent ride. Some 100 miles each way - a great weekend.
A rest stop at Stirling. Note the JOGLE tour jerseys we are all wearing. Steve, Richard, Nick, Simon, Bob. Stirling castle in background.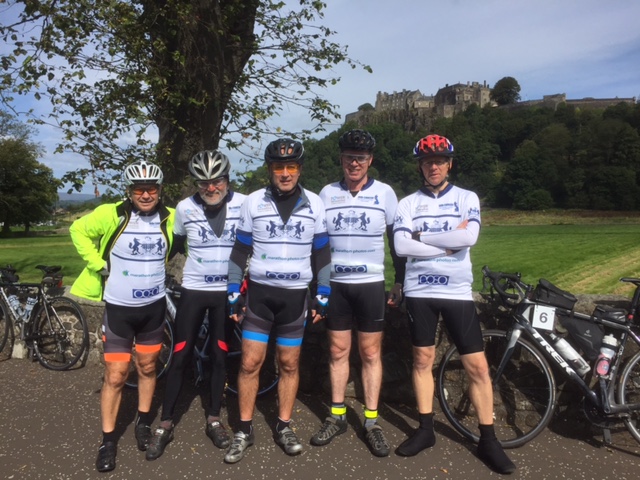 In the evening I went for a drink with my cousins in Biggar who run Purves Puppet Theatre. This is a theatre for children (and adults) with all sorts of magical puppets. Worth a visit if ever anywhere closeby. Look at this link for more information.
Purves Puppet Theatre.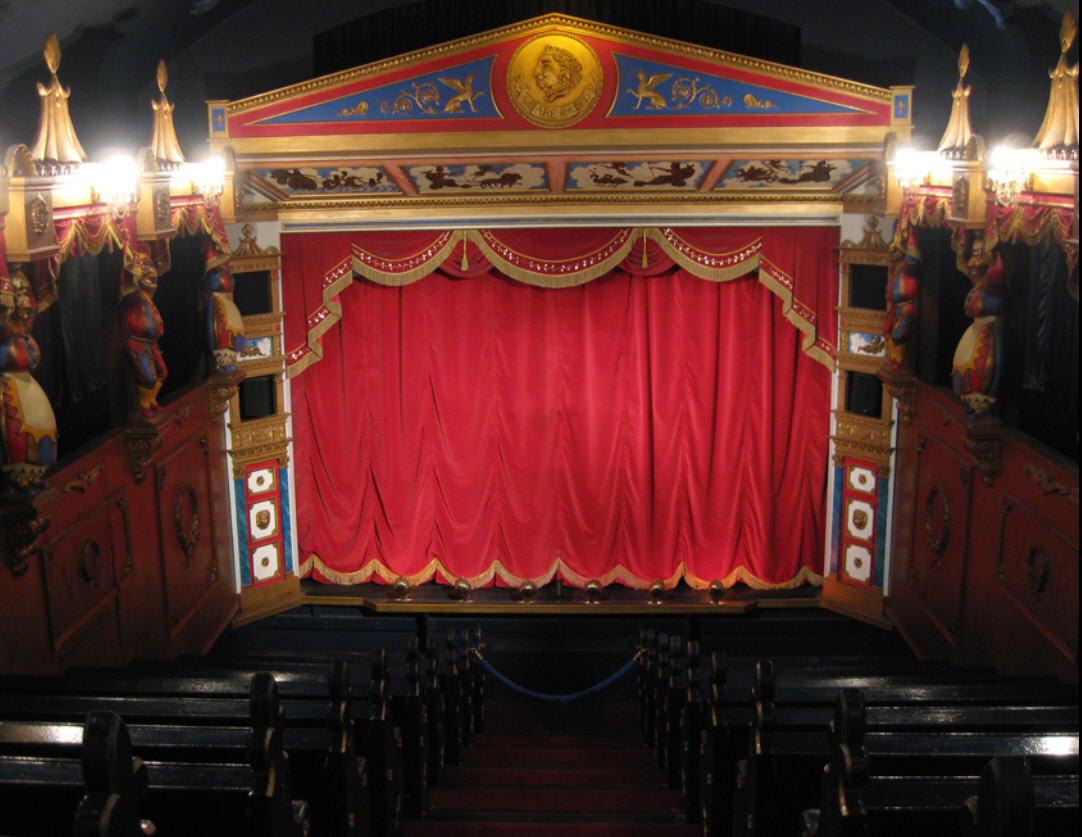 Colin and Elwyn Purves outside the theatre.
Inside having a wee dram. Jill , Ian, Simon, Colin, Elwyn. (Vickie took the photo).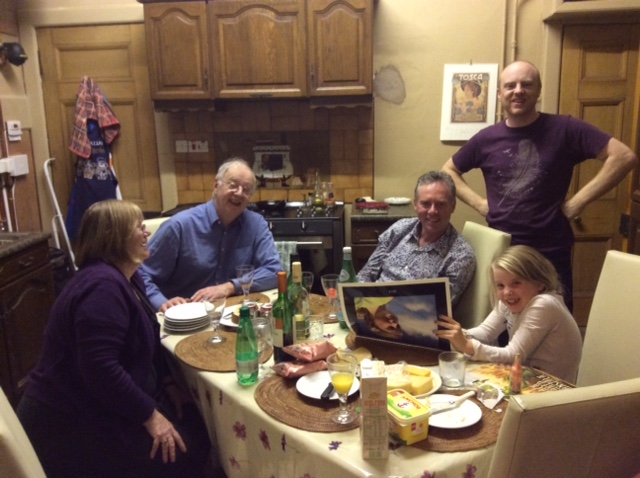 So the third day was done.
.
An easy day - mostly down hill.

.
So the stats: cycled 108 miles, ave. speed 13.8 mph, 7:45 hrs on the bike, climbed 6,020 feet, ave. temp 13.0 centigrade.
[
TOP
] [
back to day 2
] [
next to day 4
]