This is Simon's JOGLE Day 7 notes. Kidderminster to Oxford.

[TOP] [back to day 6] [next to day 8]
Today is the ride to Oxford - a shorter day, with several new people joining for this stage, with, at the end, a reception at the Churchill Hospital Cancer Centre.
The day starts with a briefing - this time on the pavement outside the hotel...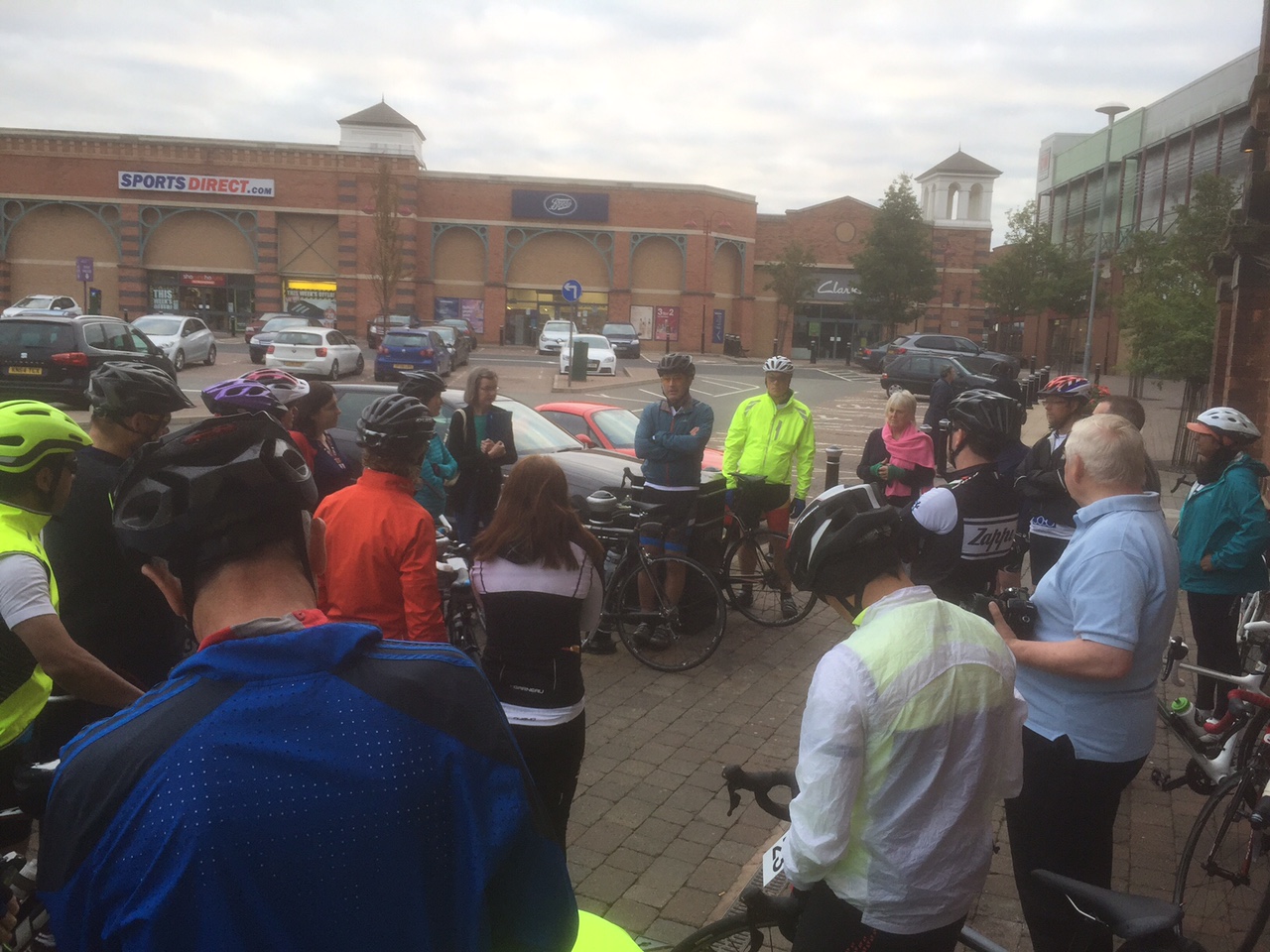 And the ride starts, and as we meander through the centre of Kidderminster I saw this interesting statue with a quilt covering it of postage stamps. Turns out this famous son of Kidderminster created the concept of postage stamps back in the 1840s.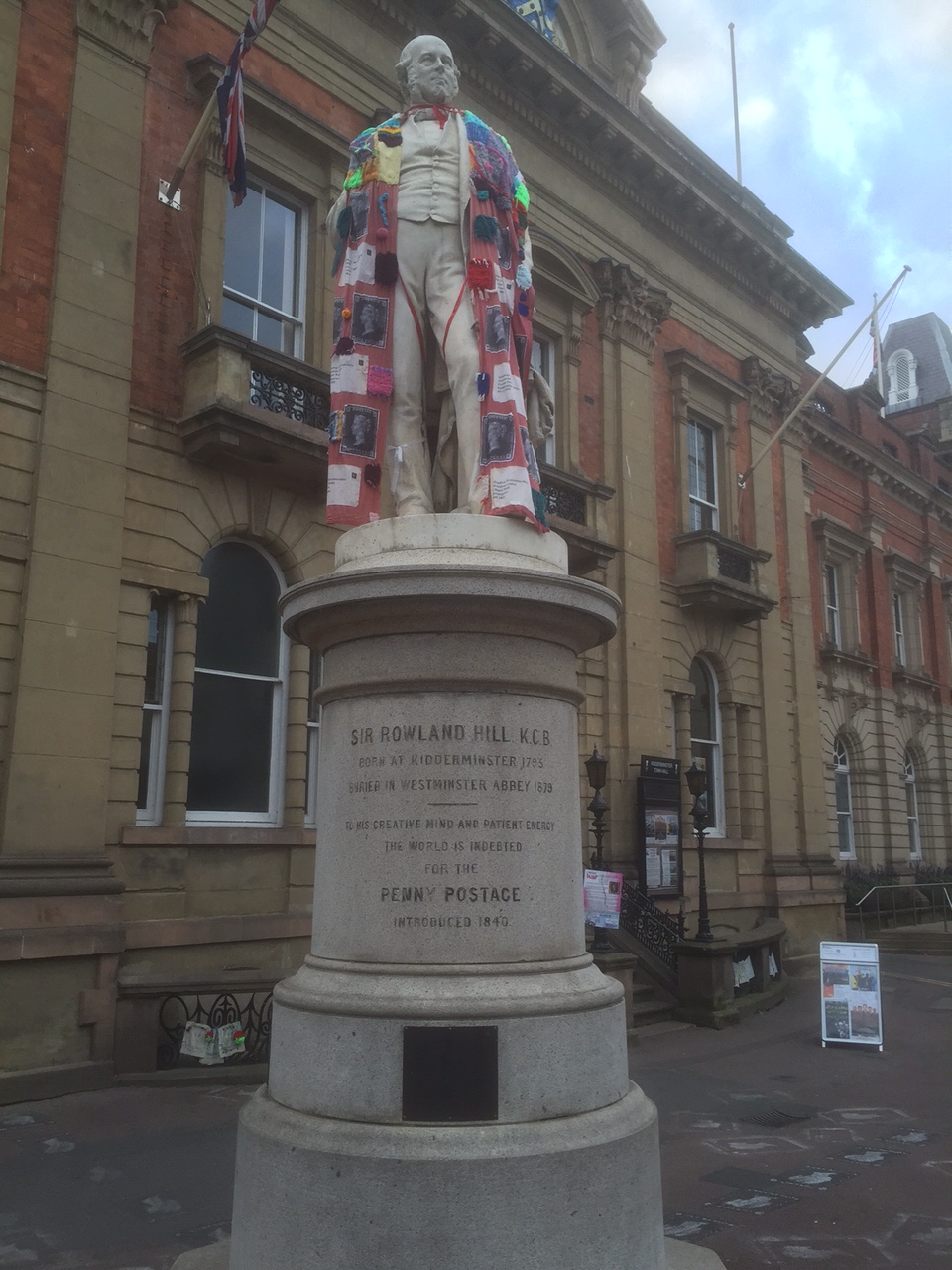 At the first rest stop some smiling riders. Lisa, Anita, Michelle.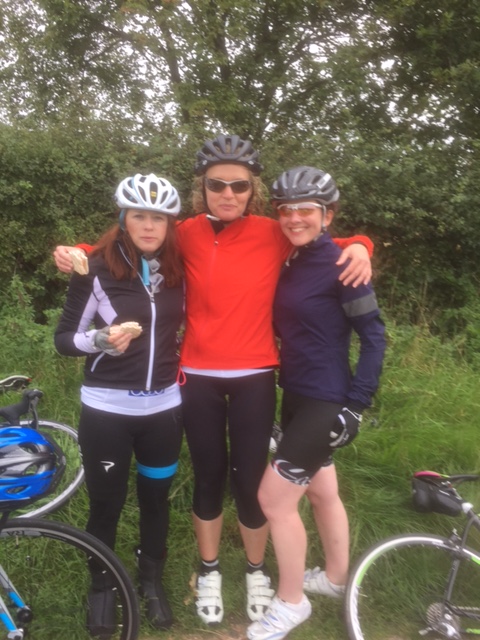 And me smiling too - an easy day... and it looks like no more rain - a good weather forecast for the rest of the ride.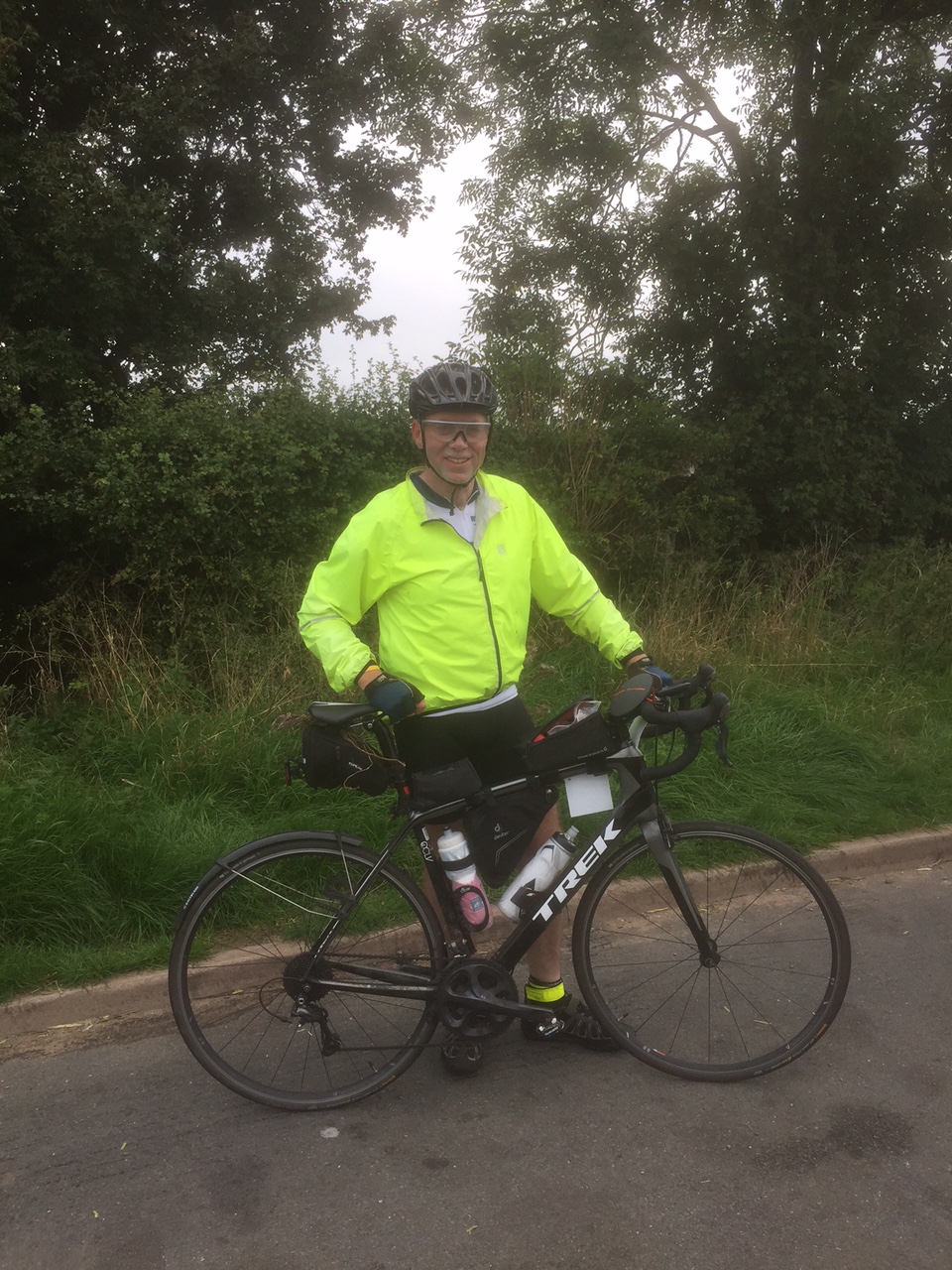 Today we were joined by 7 more riders who were doing this one stage or more. I rode most of the day with 5 of them as I had a sat nav.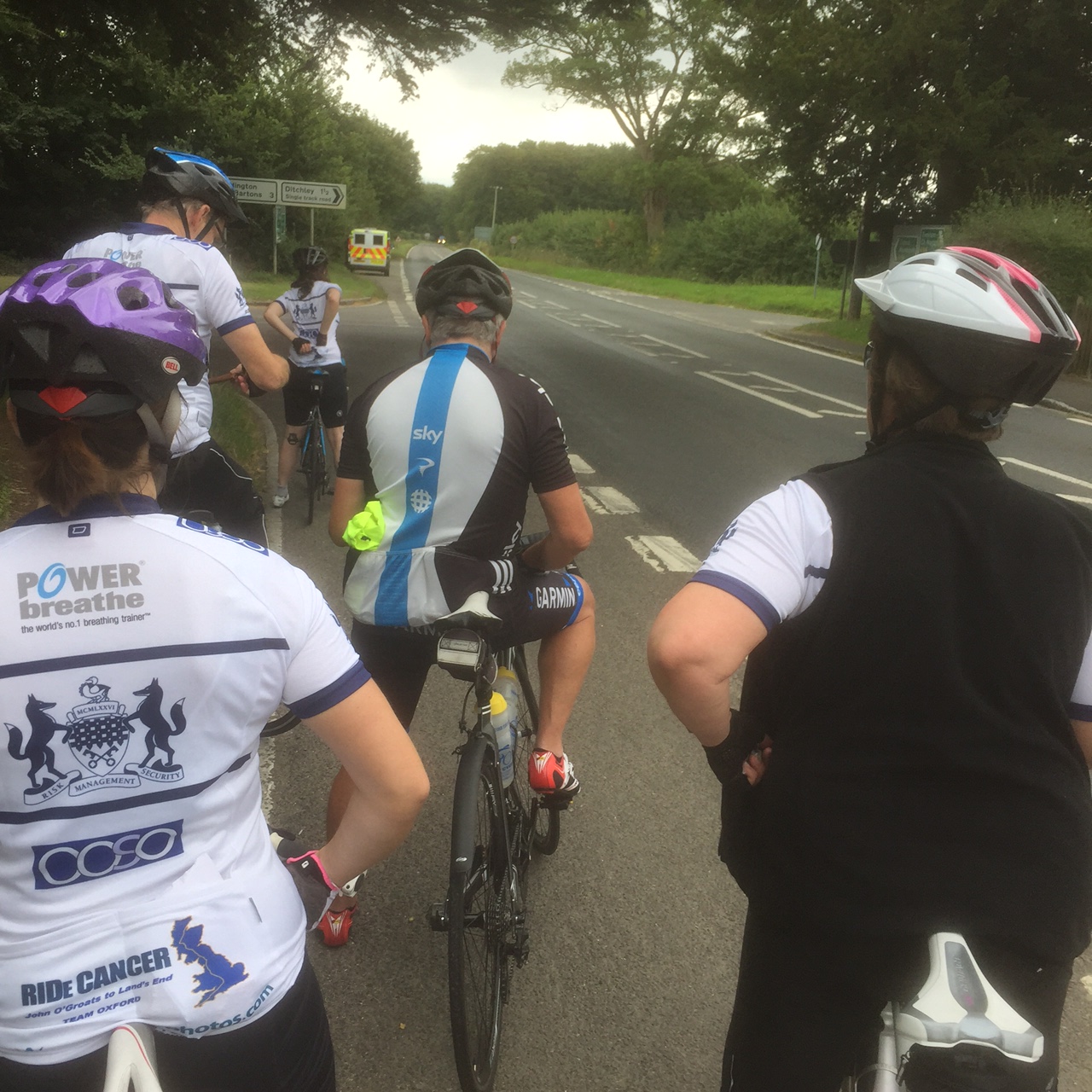 I have a thing for gate houses and knowing that in Woodstock is the entrance to Blenheim Palace I was ready to take a picture of the gate house. (Normally I see gate houses as we fly by, but can't stop - but I knew about Blenheim so was prepared.)[Yes I know this is not a gate house - more like a grand gate post.]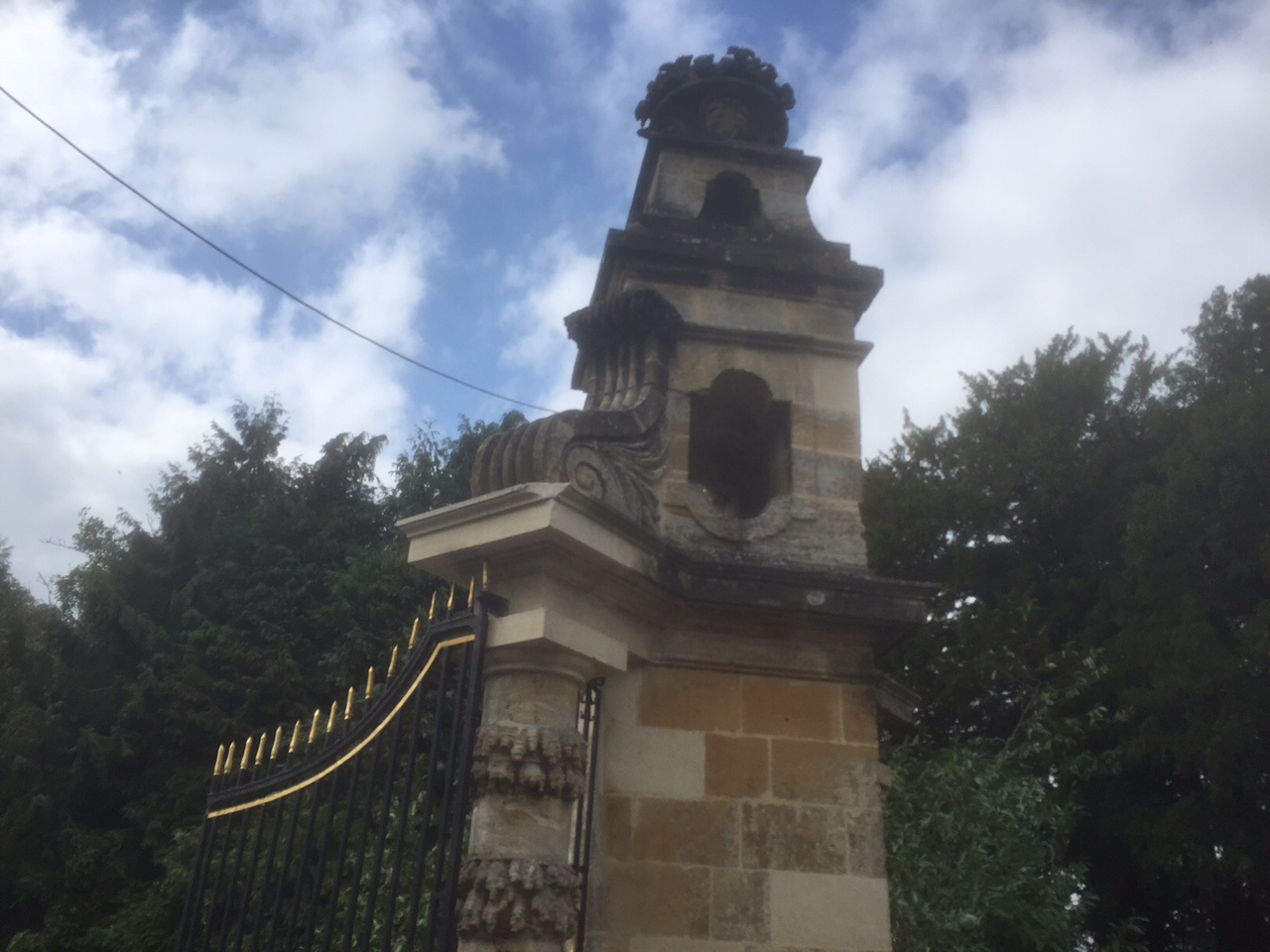 So on to Oxford through the roadworks and cycle paths and we arrived at the Hospital to much applause and welcoming from friends and families and supporters.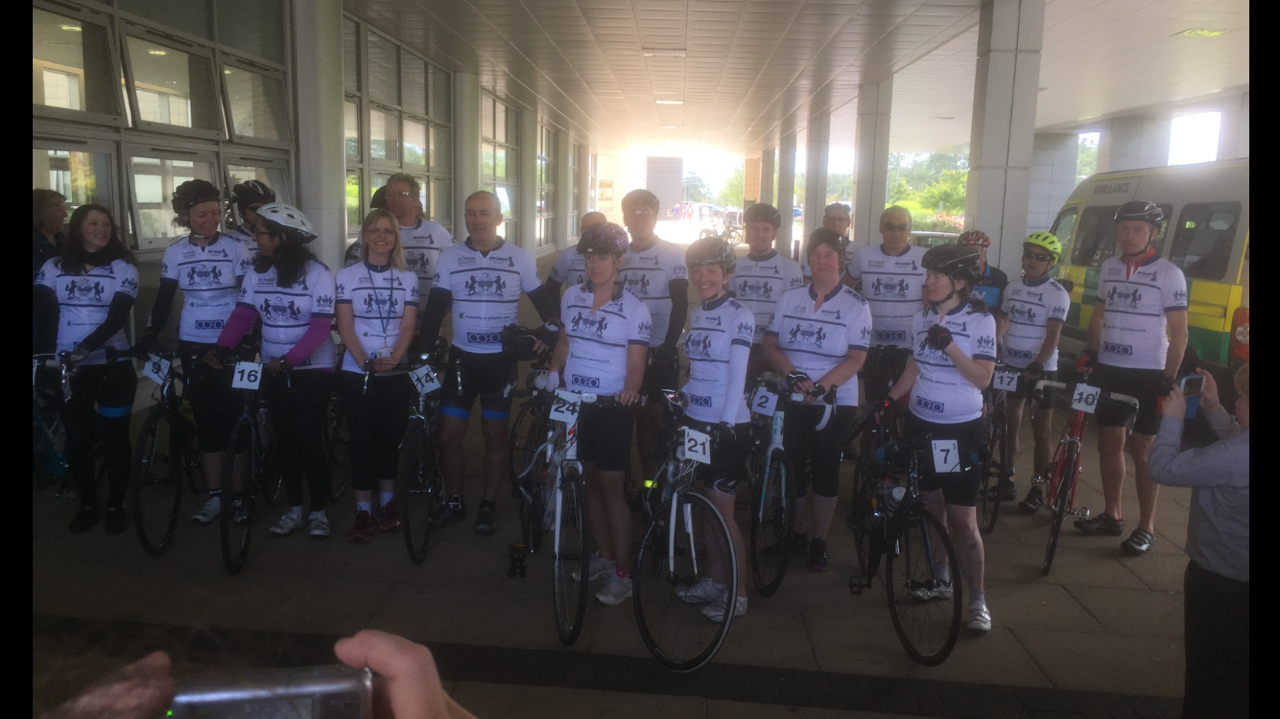 And on upstairs to the reception to meet more of the medical staff, supporters, press and TV.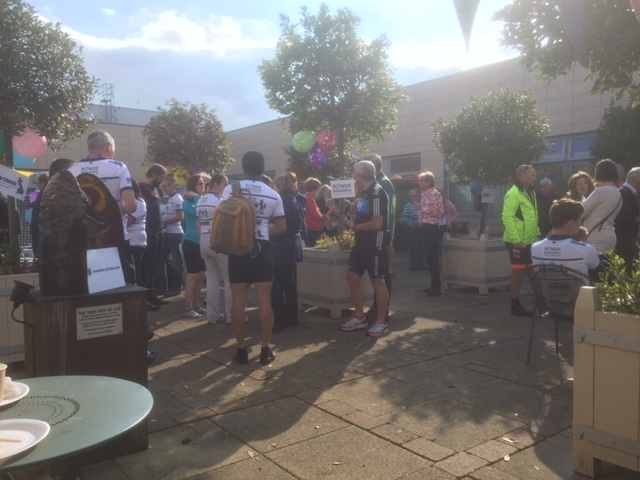 With brief speech and thank yous from Nick Maynard with Jackie Beaumont, founder of OOSO.
And many of the JOGLERS were there to mingle.
I also had the chance to chat to the 3 dietitians that helped me with my eating during training and helped me to be able to get the right amount of carbs, calories etc during my rides. Emma, Michelle, and Karen.
It was great to have Cathy, Nikki, and my wife Penny there to support me to.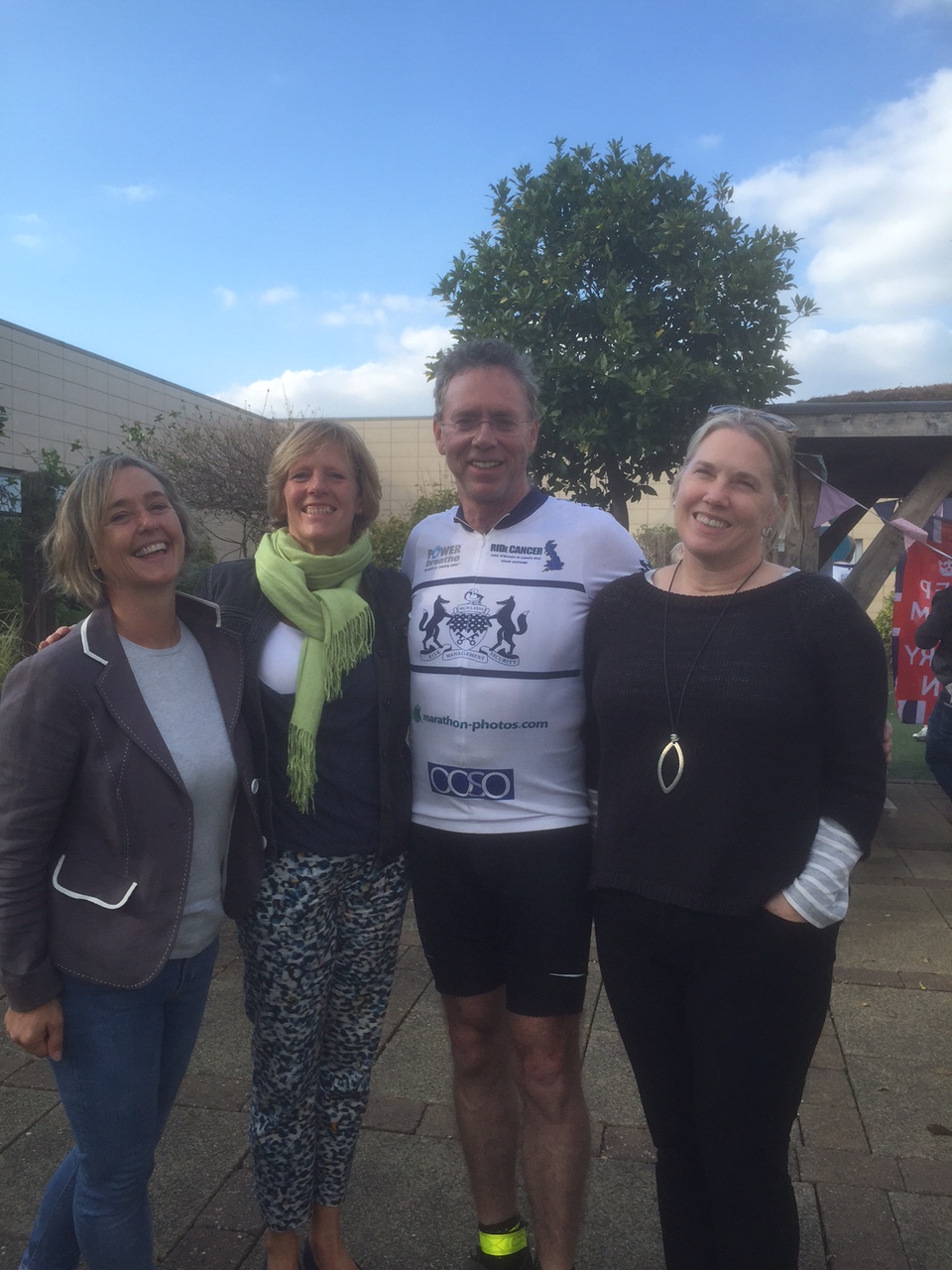 As I post this I realise that today was not a day of looking at scenery - it was a slowish day looking after other riders and in fact there were few hills and not much to see but large flat fields and hedgerows - which are nice but I guess I see them every day as I live in this area. Tomorrow should be more scenic.
So the Seventh day was done.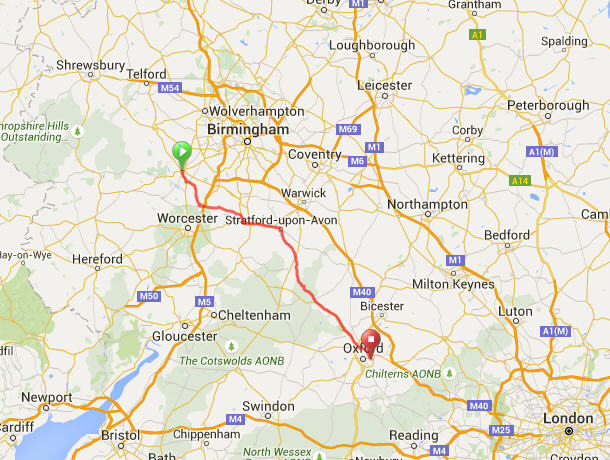 .
So the stats: cycled 75 miles, ave. speed 12.21 mph, 6:09 hrs on the bike, climbed 3,805 feet, ave. temp 14.3 centigrade.
[
TOP
] [
back to day 6
] [
next to day 8
]