This is Simon's JOGLE Day 8 notes. Oxford to Glastonbury.

[TOP] [back to day 7] [next to day 9]
After the reception at the Churchill Hospital last night it was a night at home and then an early taxi back to the hospital to continue - with a plan to leave at 07:00. Today there were some of yesterday's new riders again and also some new riders so there was need for a little more briefing before the off.
We cycled through the middle of Oxford, something I have never done, and then to Botley and up and away to the first climb of the day up Cumnor Hill.
And then into Wiltshire where the views opened up and when the sun had burnt off the mist there was some clear skies and a day quickly warming up.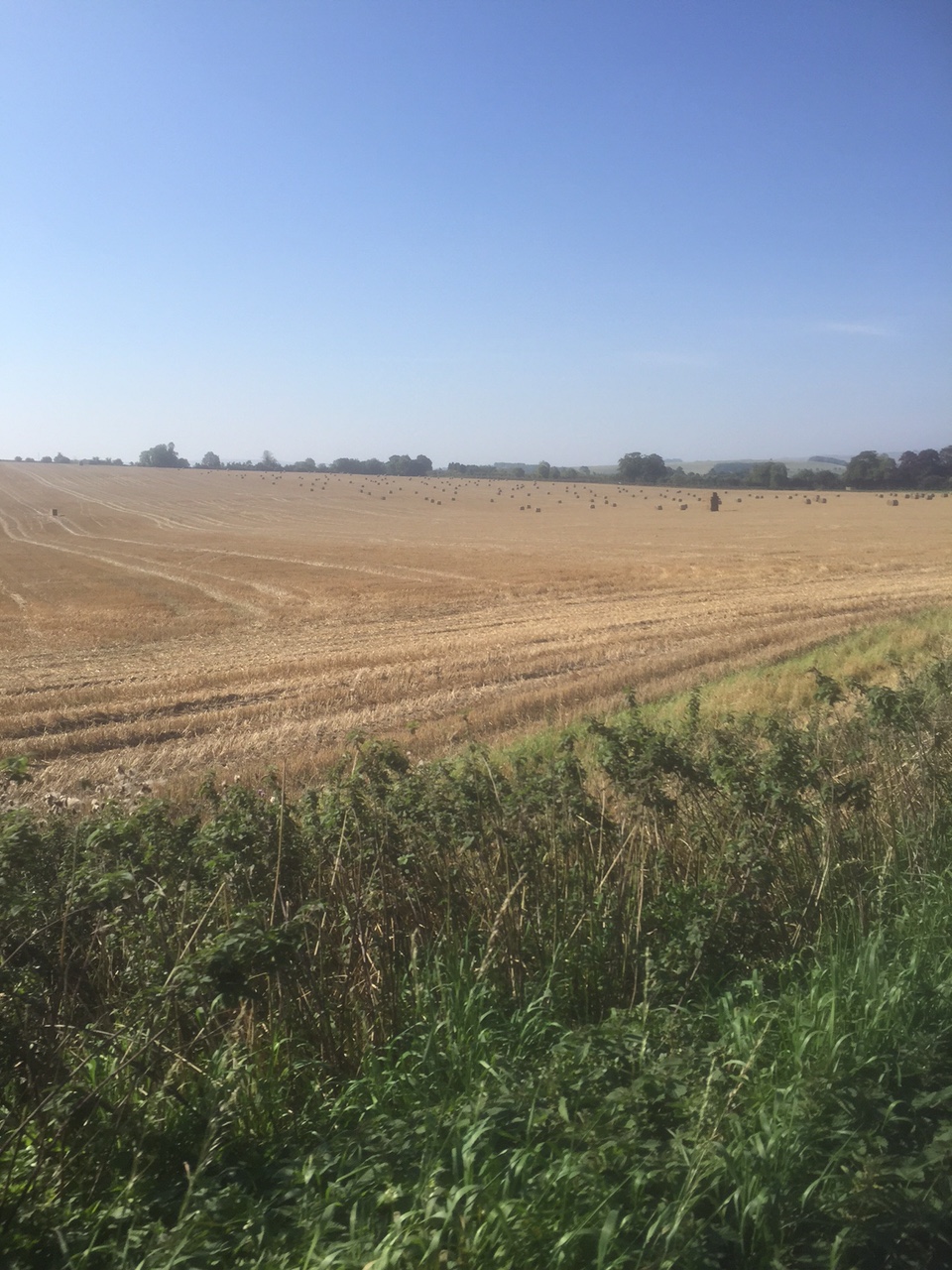 At a rest stop I noticed an odd thing on a fellow rider's bike. Was this a contraption to assist hill climbing? Turns out it is a couple of CO2 cannisters and valve for pumping up tyres - the cool thing being that it is mounted on the frame.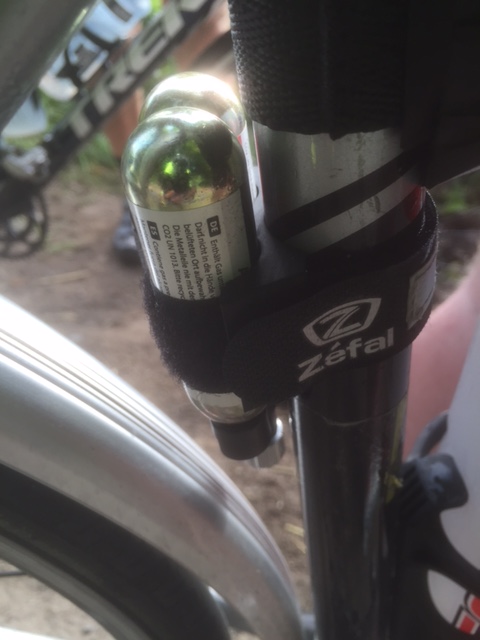 I went round a corner and got a surprise - all these stones sticking up - no, not stones - large boulders, but they had been cut, and placed and put on their ends - so by man. Turns out this was a large stone circle - Avebury Henge (like Stonehenge). See its wikipedia page.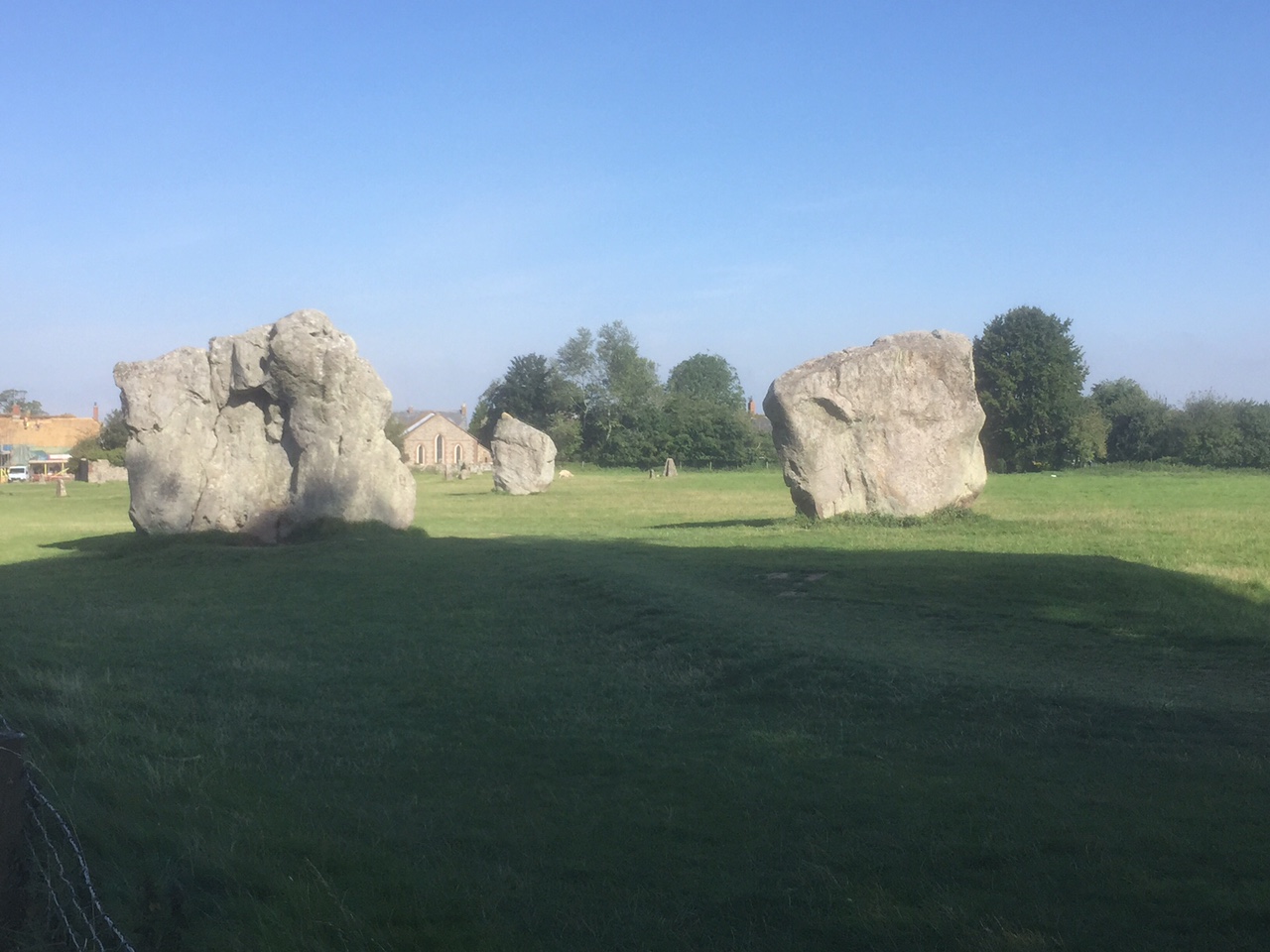 To get the scale this photo has some people.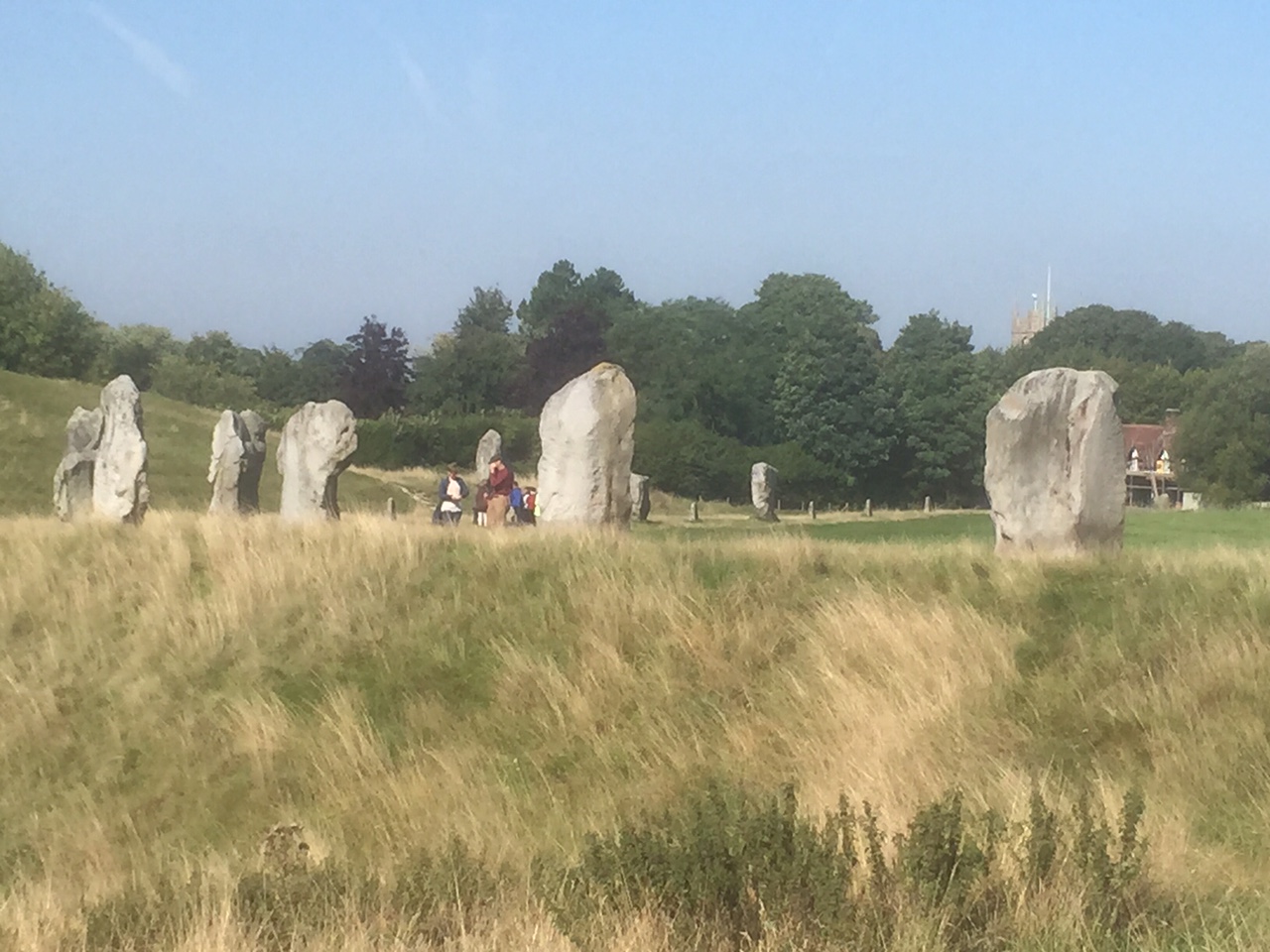 It was a glorious day.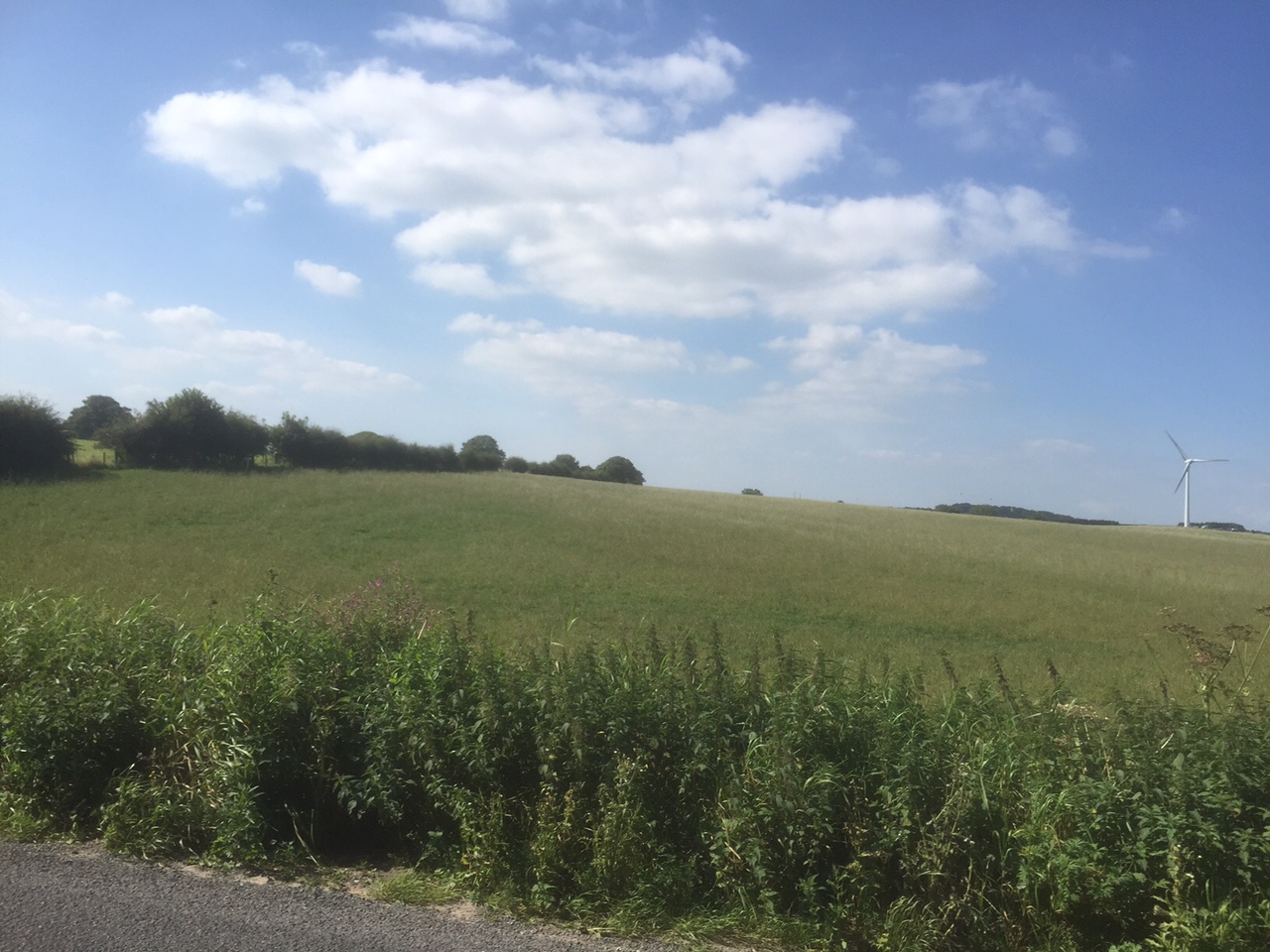 I spent most of the day cycling behind Steve and Alex who kept a great pace and just pulled me along.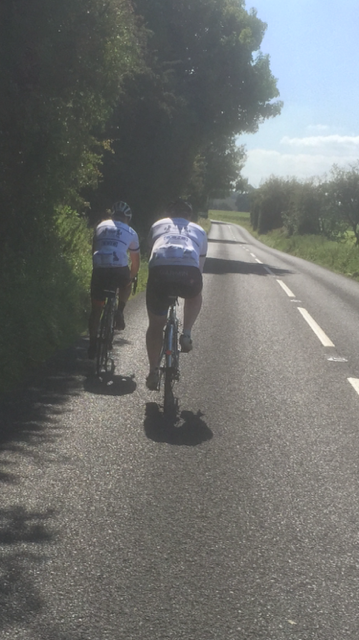 And then we came to a wonderful descent into Wells with fantastic vista.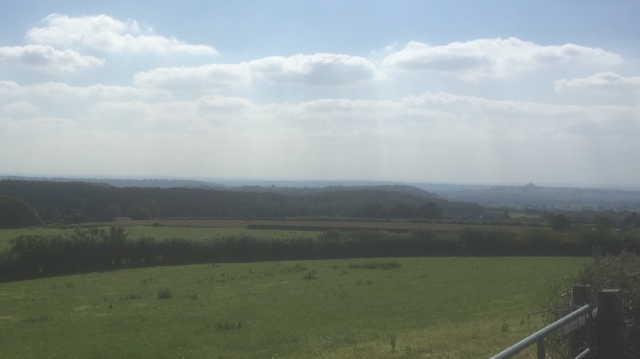 In Wells we stopped briefly to take in the view of the Cathedral - quite astonishing.
And as I had become tired I had my sound system on - though I kept the volume low in Wells as it is a very busy small city centre with lots of tourists and I was listening to one of my son's playlists and I am not sure Eminem was what the sightseers would have appreciated. (I like him as a lyricist/poet - not too sure I like all the language though.)
We got to the hotel, the Premier Inn in Glastonbury for 14:45 - the earliest I had a finished a day [good timing as I managed to get on my weekly 3pm conference call at work]. I am impressed with Premier Inns. We have stayed at 3 on this ride - each one allows bikes in the rooms, and the rooms are large enough, and they have good baths and lots of hot water - a good choice for a cycling tour.
As I sat on the terrace before dinner I saw one of Glastonbury's sights. The Glastonbury Tor with St Michael's Tower on it. Look here for more information.
So the Eighth day was done. Quite hilly at the end. A tiring day for most people.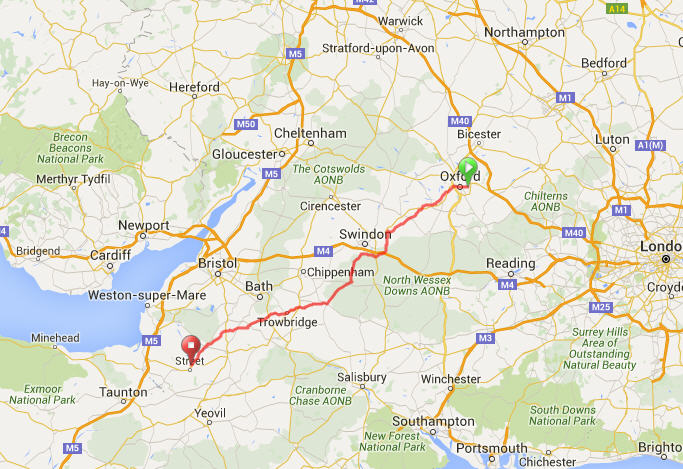 So the stats: cycled 94 miles, ave. speed 14.22 mph, 6:36 hrs on the bike, climbed 4,318 feet, ave. temp 17.0 centigrade.
Tomorrow - Day 9 - is the most challenging of this ride - longest day with the most hills - about 2+ times as much as today. A lot of the riders are concerned...
[
TOP
] [
back to day 7
] [
next to day 9
]