This is Simon's JOGLE Day 9 notes. Glastonbury to Liskeard.

[TOP] [back to day 8] [next to day 10]
This is the big day of the trip - the longest with about twice as much climbing as other days. You could feel the tension in the group and the apprehension as each person was thinking how they would get through the challenge.
The day starts with a breakfast - this time a little later than we wanted.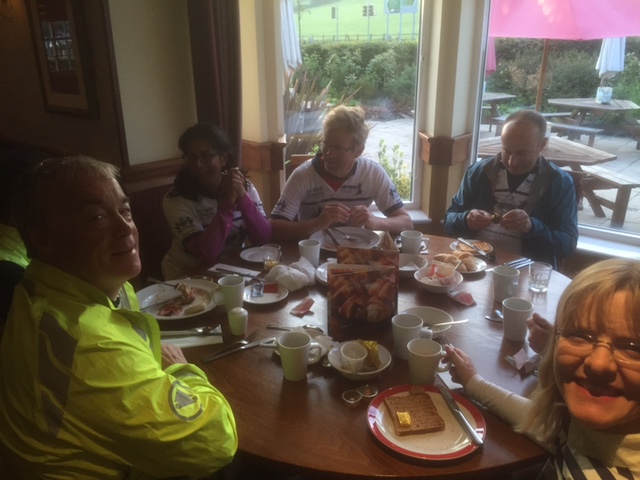 But I was keen to go - I have trained a lot on hills so I was looking forward to this day.
And on the ride a while later, Steve pointed out this obelix on a hill in the distance and asked 'what is that?' - I just shrugged - and a bit later I saw a sign 'Monument 2 miles', so I guess it is called 'monument'. [In fact it is near Wellington and is to commemorate Wellington's victory at the Battle of Waterloo.]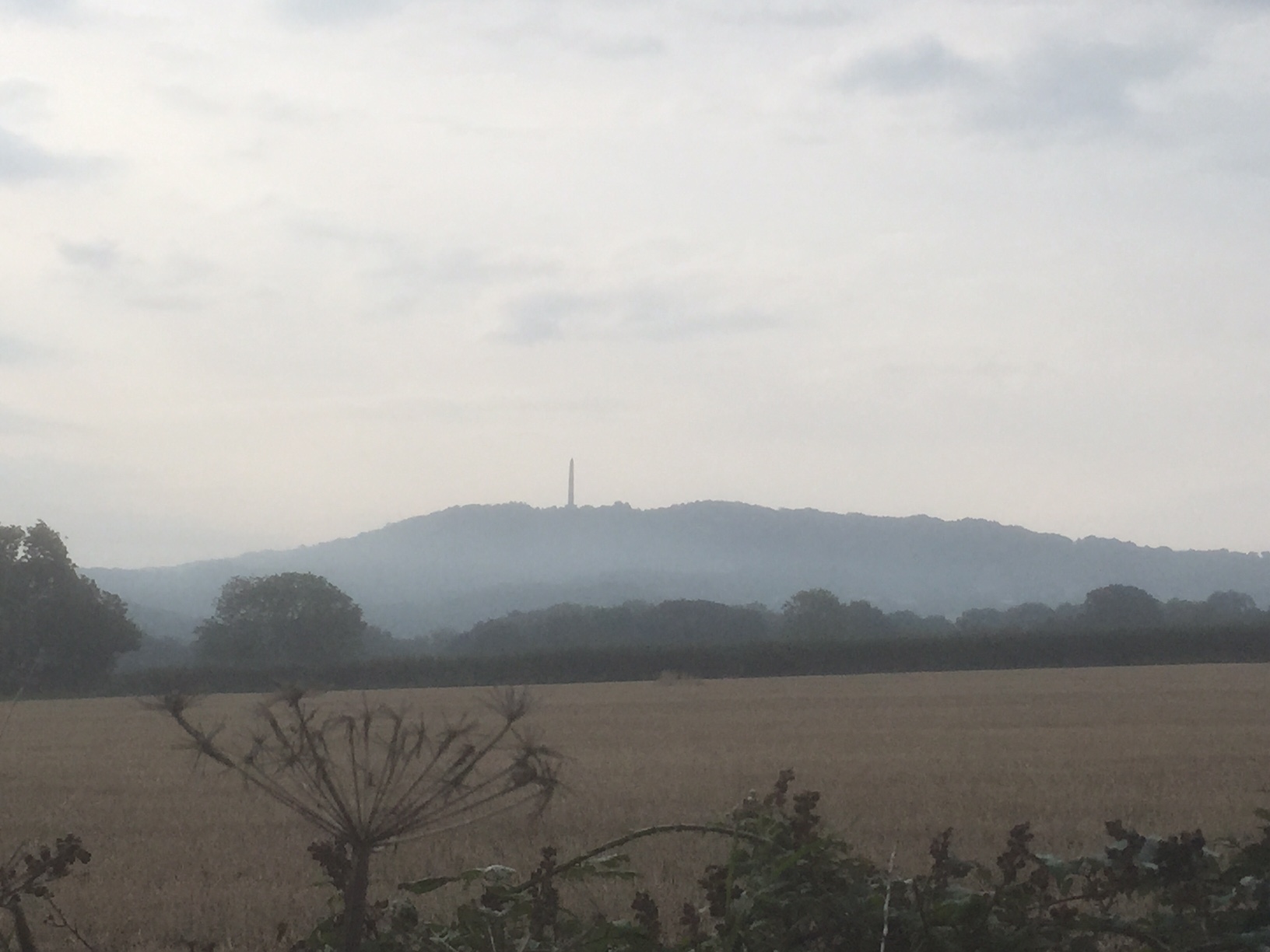 And I saw this old style caravan - there was a horse grazing near by - it reminded me of recently watching a DVD of The Famous Five with my son William - where they go on an adventure in a caravan such as this.
We then got some open roads.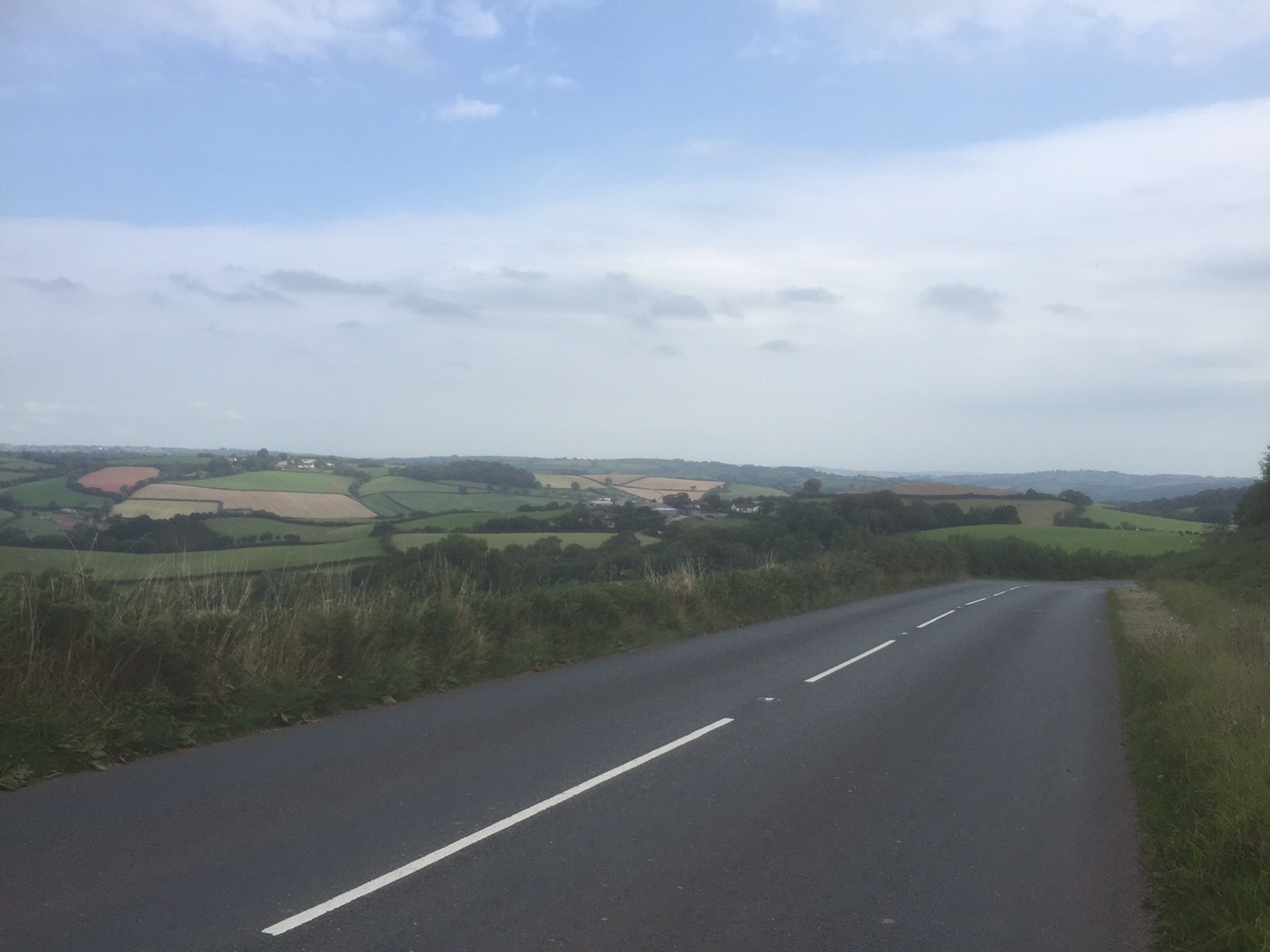 And stunning views.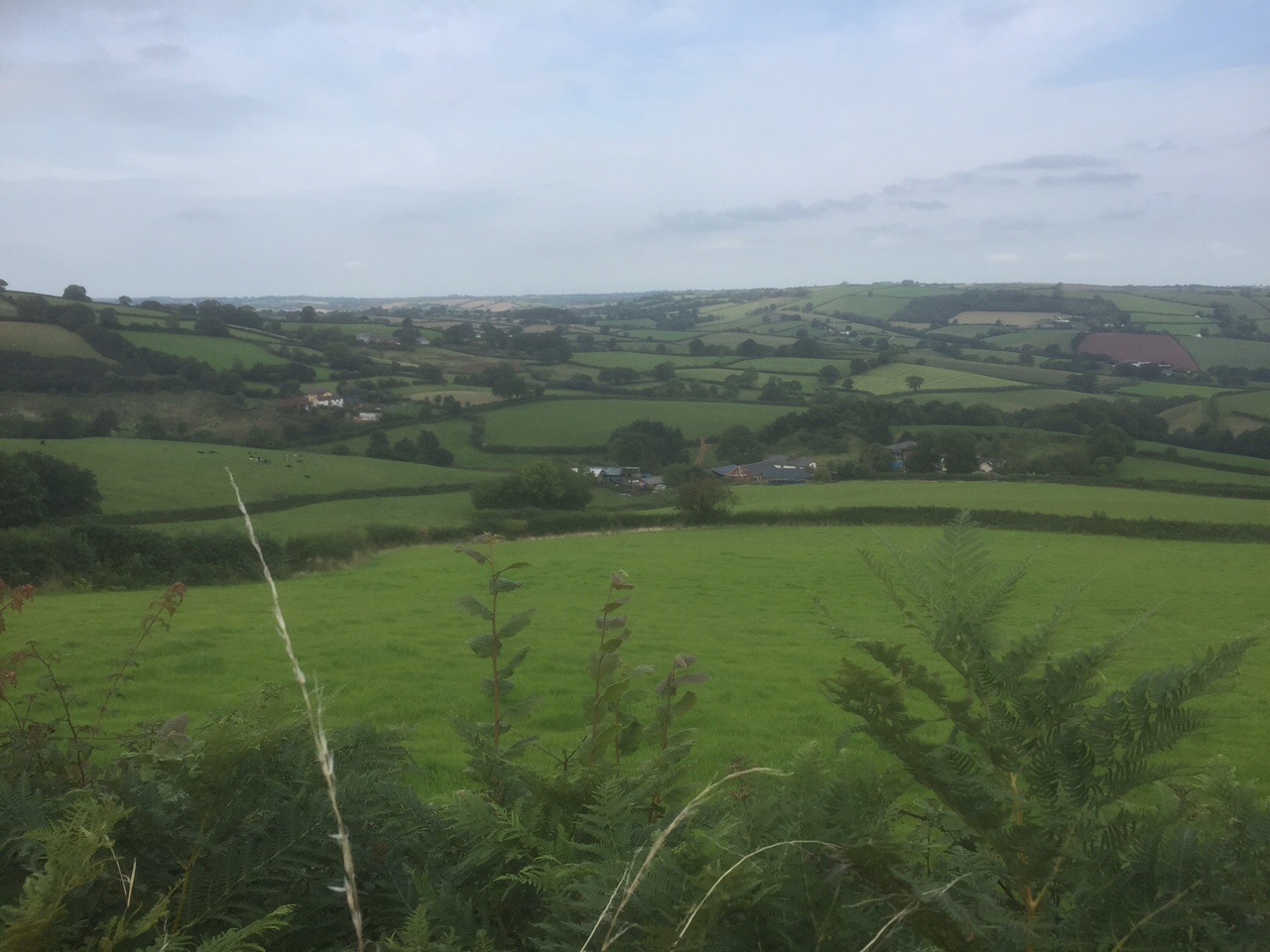 So the hills were going to be a challenge so I had my sound system on for before the first long climb.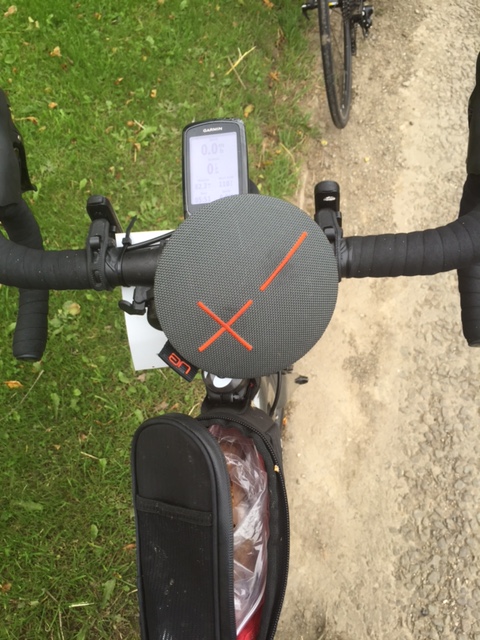 And as I start up the hill, the compilation playlist started playing Birdland by Weather Report - this is a great song to ride up a hill to - the bass playing is just fantastic - in fact it is the late Jaco Pastorious - one of the greatest electric bass players and he got a Grammy Nomination for Best Jazz Soloist for this track.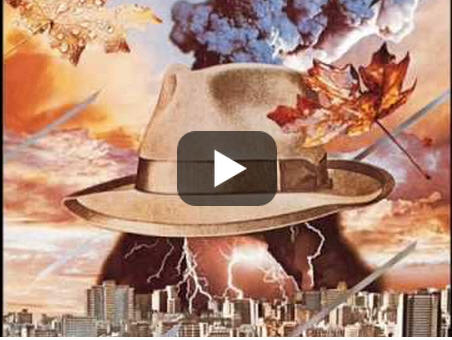 After the big climb, Rupert was flying down the hill.
Steve too - but be careful Steve.
And Steve got his first puncture of the ride - amazingly he showed us his new technique for changing a rear innertube - without taking off the back wheel or chain - and completing the manoeuvre in approx 1:45 mins (at least that is what he claimed...) assisted by my CO2 canister [though remember to empty out the CO2 when back at base and replace with normal air from a pump as the CO2 will go down over time].
Then into Okehampton with a nice church tower. [Like many English towns/villages there are many many good looking old churches with great church towers.]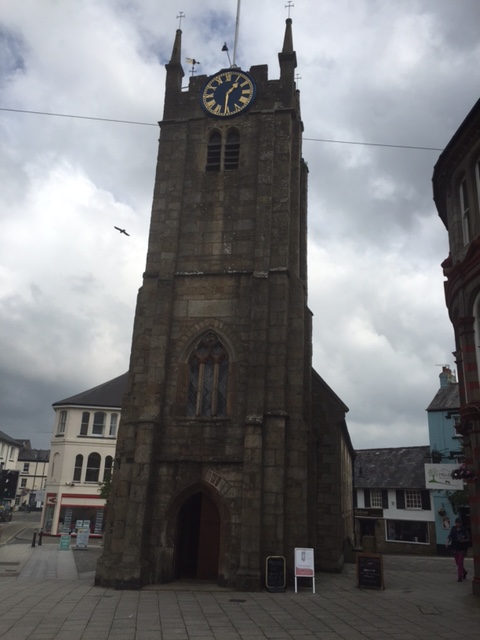 And rivers too.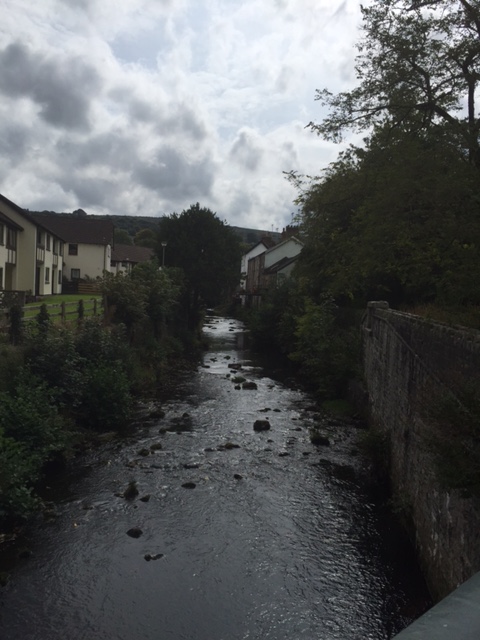 And on the way out - wow - the tallest sunflowers I have seen. These were grounded on the other side of the wall and the tall one was probably about 10 feet tall. It seems a very English competition to grow tall sunflowers.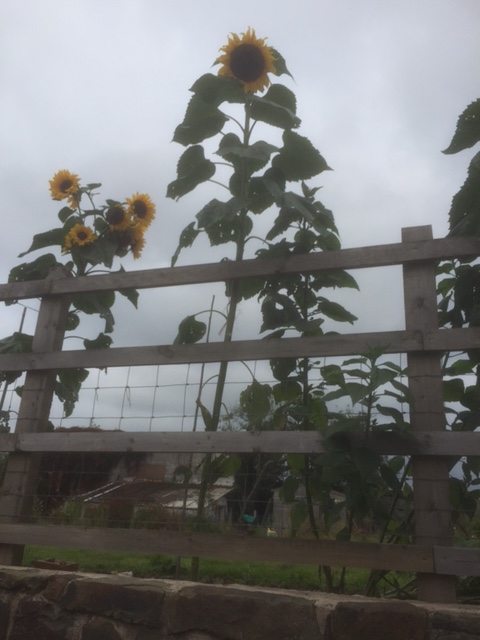 Then some more fantastic views.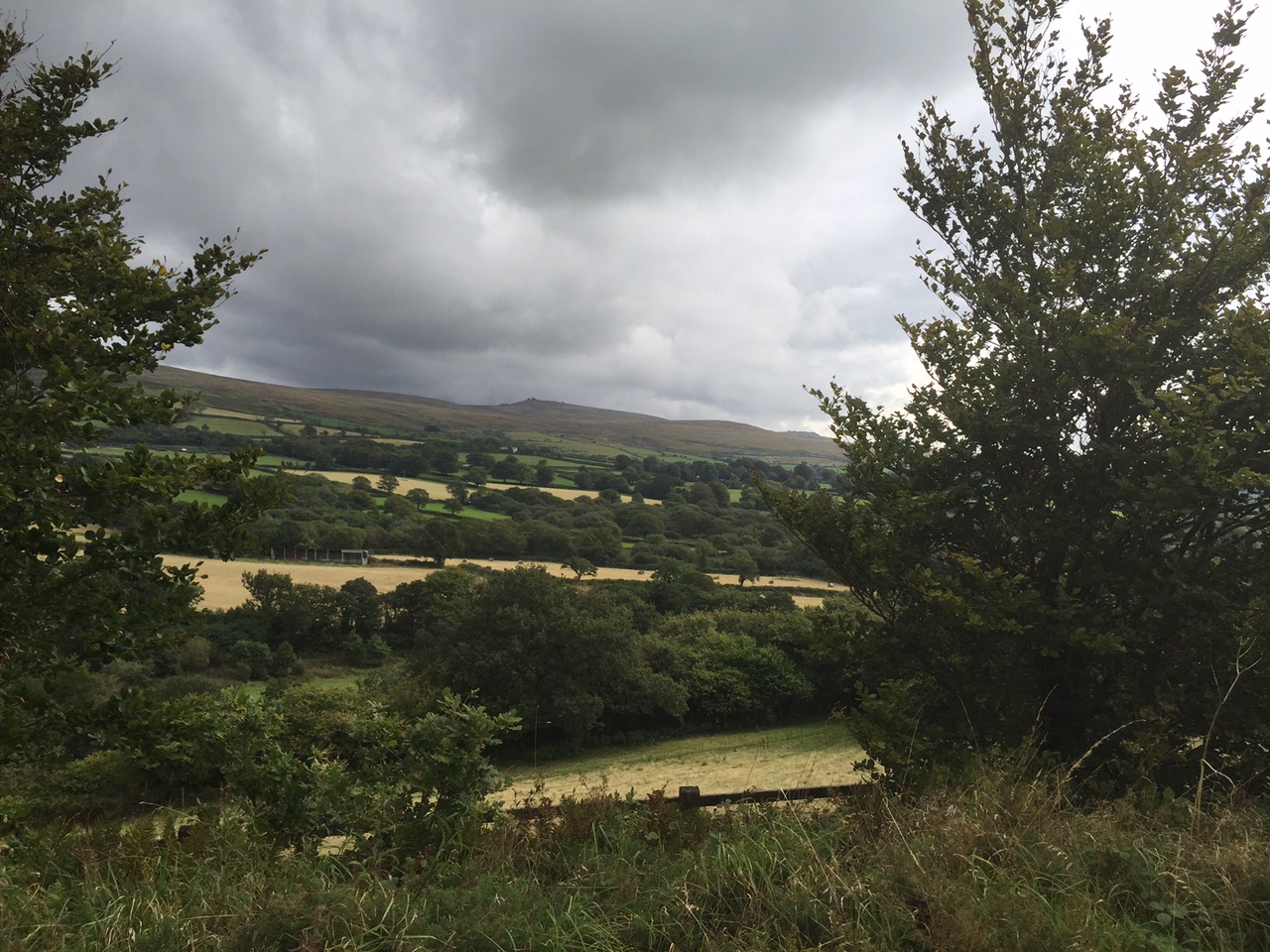 And then we arrived at the hotel - some riders arrived about 3:00pm. Me, Steve, and Rupert about 4:30pm, and others coming in around 6pm. It was a tough day and people were very pleased to see it completed. I went outside to welcome them in and take some photos.
Nick finishing - quite pleased to see the end of the day and be done.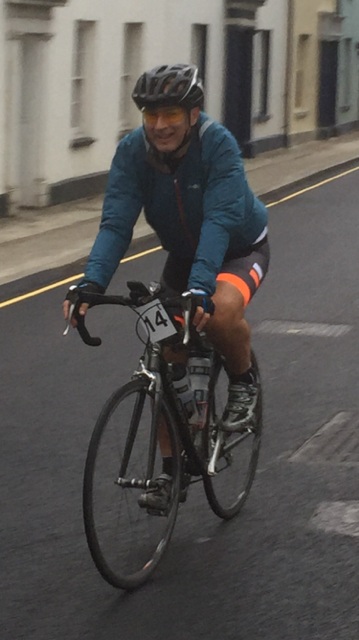 Anne smiling after a long day.
Good Job Kinnari!
Mike smiling too.
Bob too.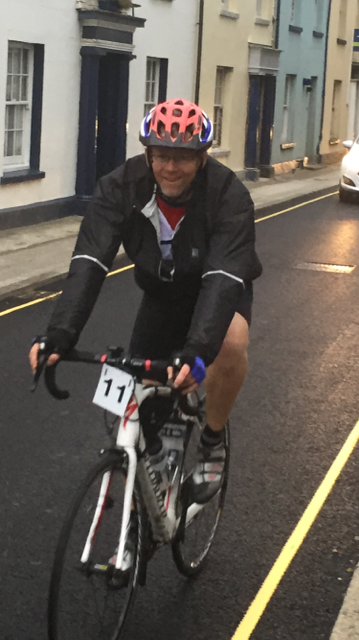 And Lisa and Anita came in together - I think they had got somewhat lost in Liskeard.
And then to clean up and wind down. Now as you know I have one requirement for the hotel - a hot bath - so imagine my state after riding hard for 8 hrs to get to the hotel and be told I had a shower... I tried to get another room = no. I tried to upgrade to something = no. But I was told there was a bath that I could use... so I took it - but it seemed like an unfinished DIY project = no tap, no loo seat, and in fact no plug, and no shower head - but it did have hot water and I did get a bath... - not quite what I would have liked but it did. Hey I am easy going so none of this is a problem for me...
And after a break , showers etc, on to dinner. Strange that some people had no appetite at all - just too tired (Anita's plate when done).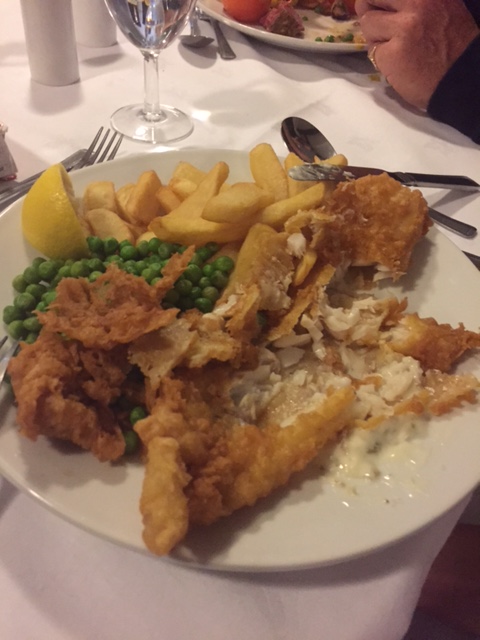 While others clearly had a good appetite (Kinnari's).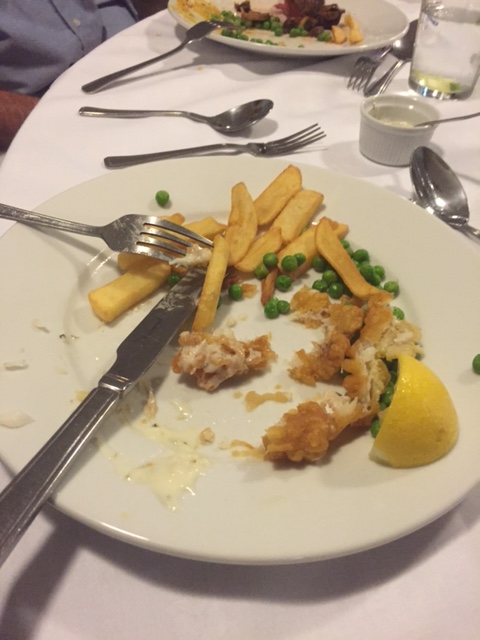 So the Ninth day was done. The most challenging ride of the trip - long distance, lot of climbing, some quite steep. And most of the climbing in the second half of the day.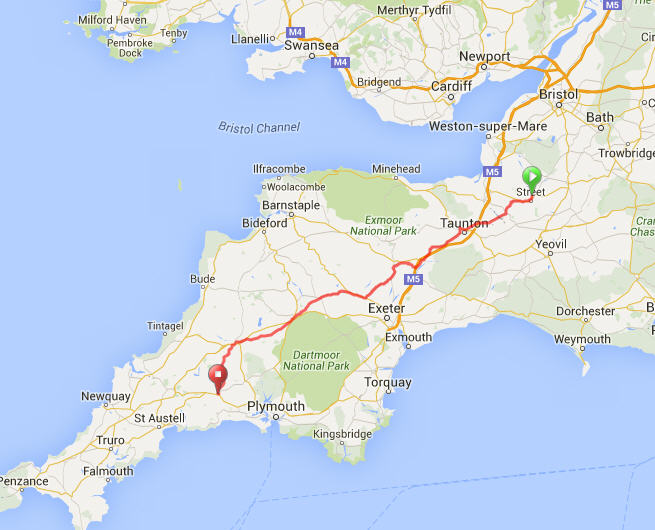 So the stats: cycled 110 miles, ave. speed 13.38 mph, 8:11 hrs on the bike, climbed 8,672 feet, ave. temp 15.1 centigrade.
Tomorrow - Day 10 - Last Day - still hilly like today - but shorter - so not as intimidating.
[
TOP
] [
back to day 8
] [
next to day 10
]