This is Simon's JOGLE Day 0 notes.

[TOP] [day 1]
So we arrived at John O'Groats after a short flight from Luton to Inverness and a taxi along the coast to JoG. Rain, cold, wind, but lovely views along the coast.
We now await the luggage and bikes that should be here shortly...
So the bikes arrived a couple of hours later having been driven up from Oxfordshire in a van... and so we all started to assemble them and check they were ready for the first riding day.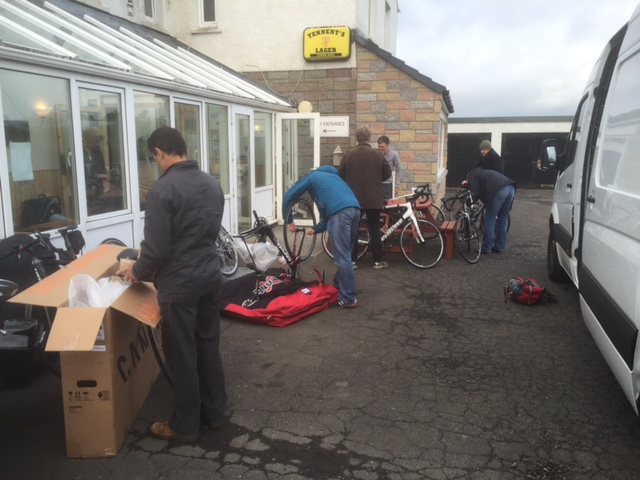 .
And I got my food ready - I need to eat about 2,500 calories during a days ride - so this is what I take on the bike with me.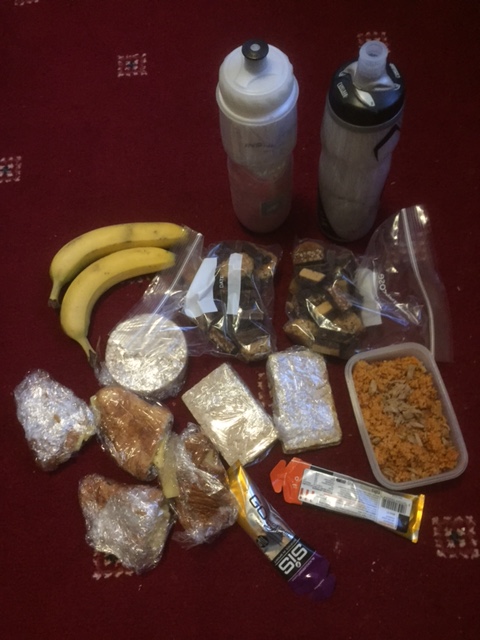 .
[
TOP
] [
day 1
]